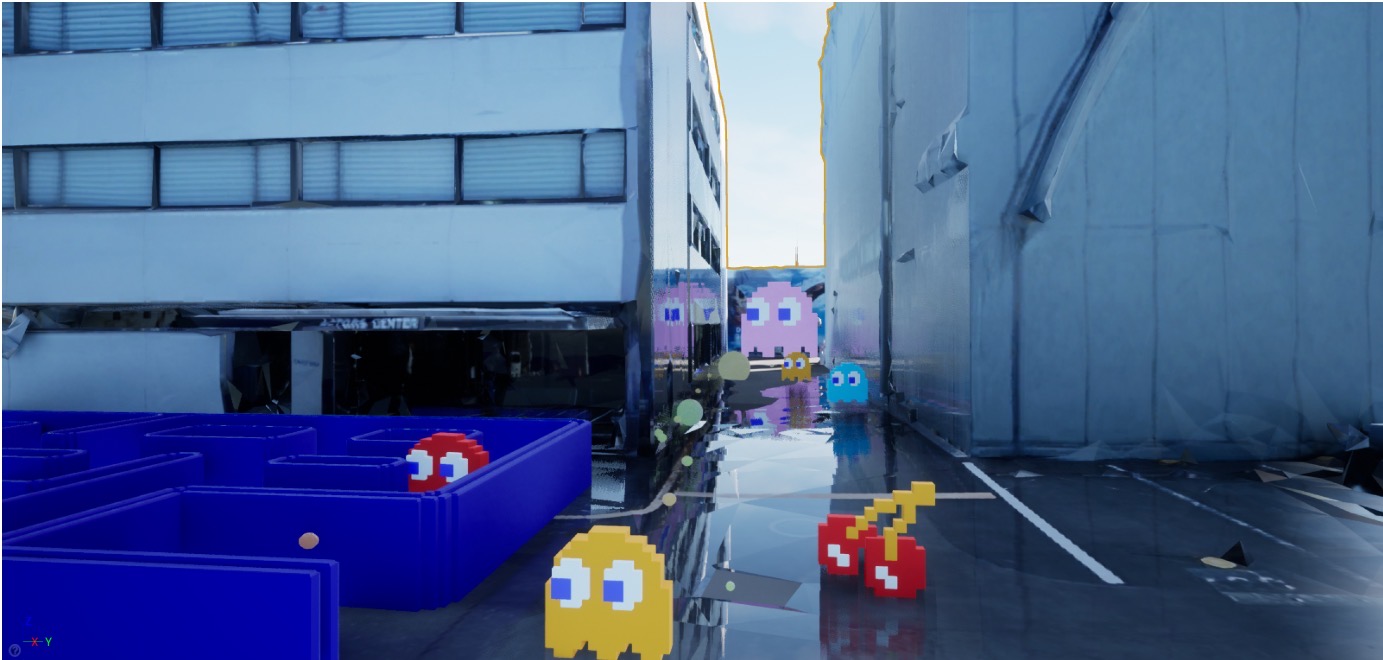 PROJECTS
3D Digitalization of TOHO Studio with Bandai Namco Research Inc.
In this project, we jointly worked with Bandai Namco Research Inc. To digitize in 3D Japan's largest film studio, the Toho Studio in Setagaya-Ku, Tokyo. We conducted a detailed 3D scan of the Bandai Namco Laboratories Toho Studio Lab and its surrounding environment, digitizing the point cloud and photograph data.
This allows people to remotely access digital space online even if unable to travel physically, as well as project digital imagery into real spaces, creating new and exciting forms of entertainment.
Working under the theme of "designing cities like a level in a game," this project saw us working at CEDEC2020, Japan's largest game development conference, to exhibit our findings on how to use urban space in the context of entertainment and via the vectors of games and architecture.