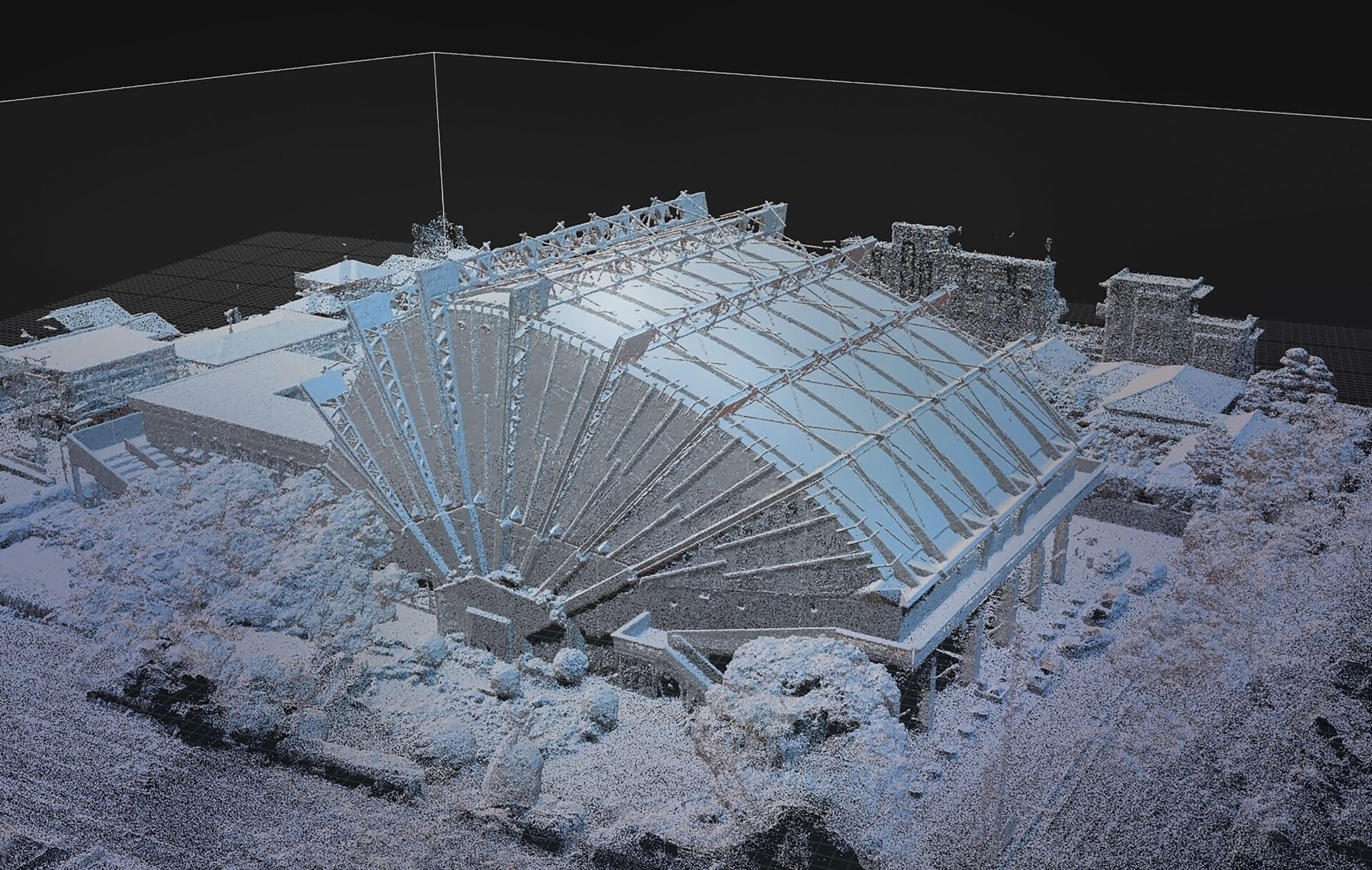 PROJECTS
3D Digital Archive – Miyakonojo Civic Center
The Miyakonojo Civic Center, a classic piece of architecture in the Metabolist style, was slated for demolishment due to age. We created a 3D scan of its complex form and structure, allowing this piece of architectural heritage to be archived for future generations.
In addition to recording the appearance of the building, this project helped renovate it as a piece of architecture suitable for virtual space, and "metabolized" the architecture into a new form of existence transcending material properties through AR (augmented reality), VR (virtual reality), and game space implementations.
Recording space through 3D measurement utilizing modern technology.
The former Miyakonojo Civic Center was designed by Kiyonori Kikutake, a master architect who laid the foundations for modern Japanese architecture. It was completed in 1966. The building is designed around the idea of Metabolism, where architecture and cities evolve through a metabolic process in the way nature and society do, and has garnered major global accolades. Over the nearly 40 years since it opened in 1966, it has served as a site for cultural promotion in Miyakonojo. However, as the facilities aged over time, it was eventually closed, and was dismantled in 2019.
The civic center has played an important role in civic memory as a site for promotion of local culture. Seeking to preserve it for future generations, we used laser scanners to obtain precise millimeter-level data, and SLR cameras and drones to photograph 10,000 images, combining these to preserve not only the shape, but the texture and aesthetic, of the building.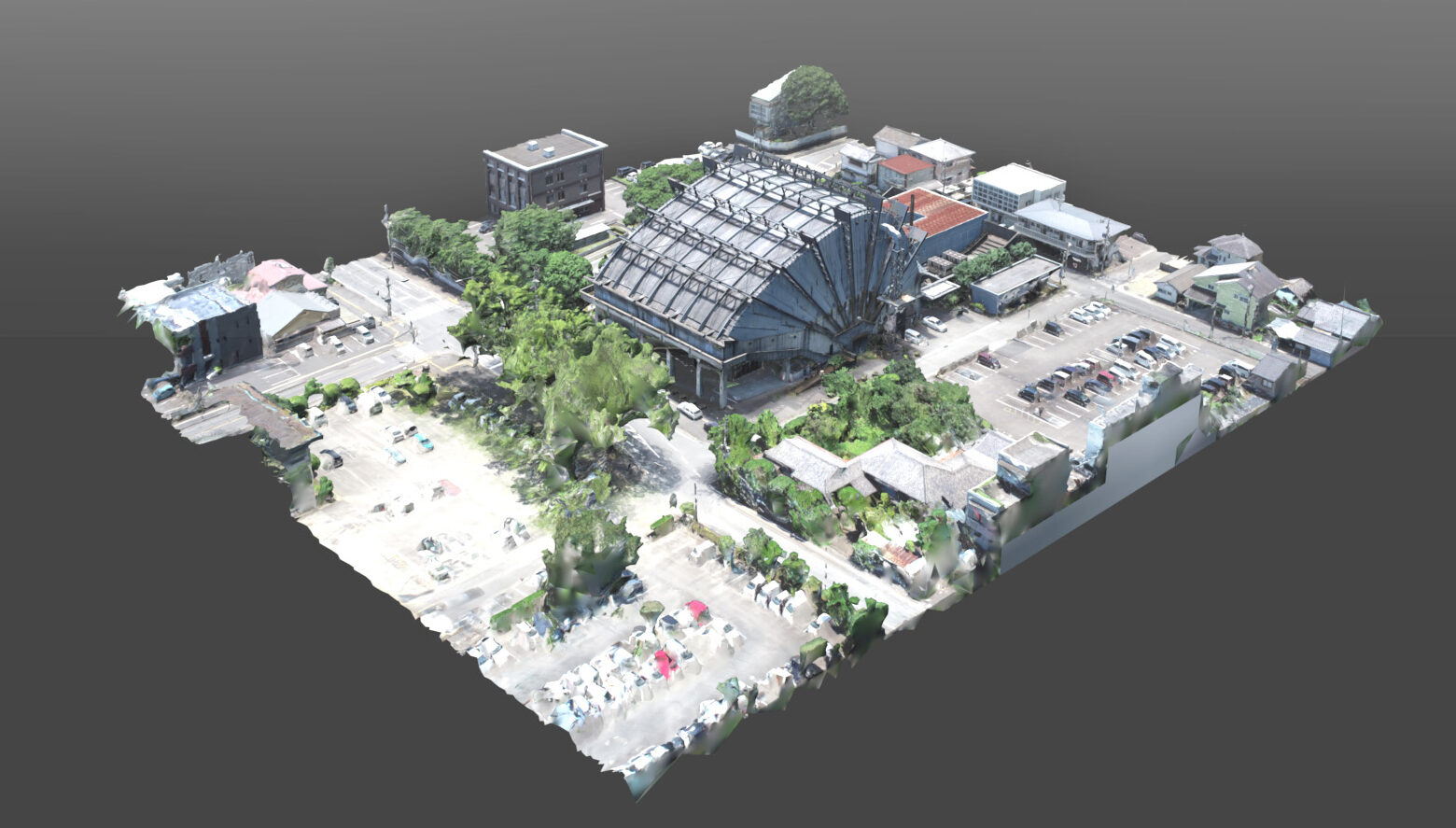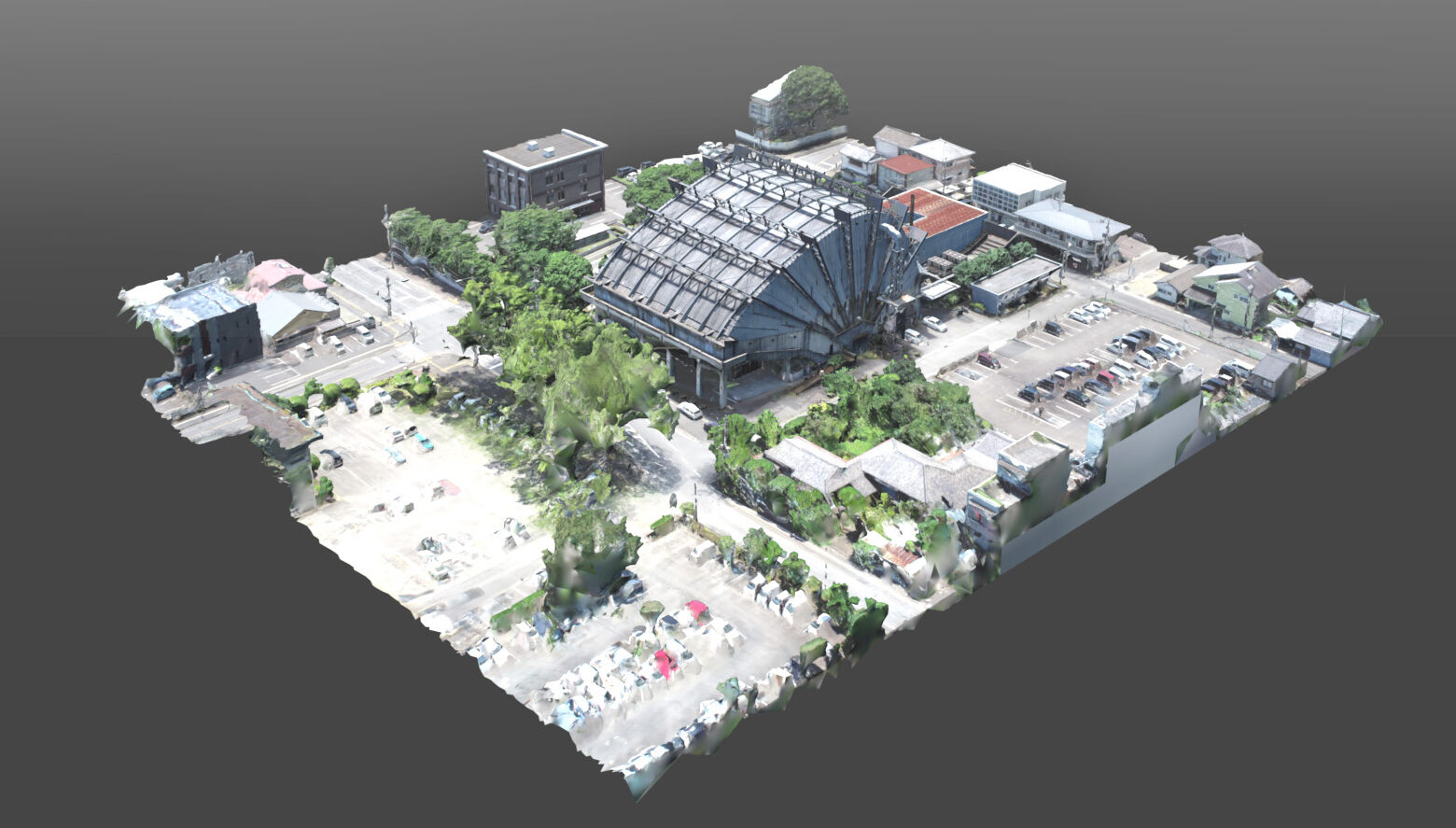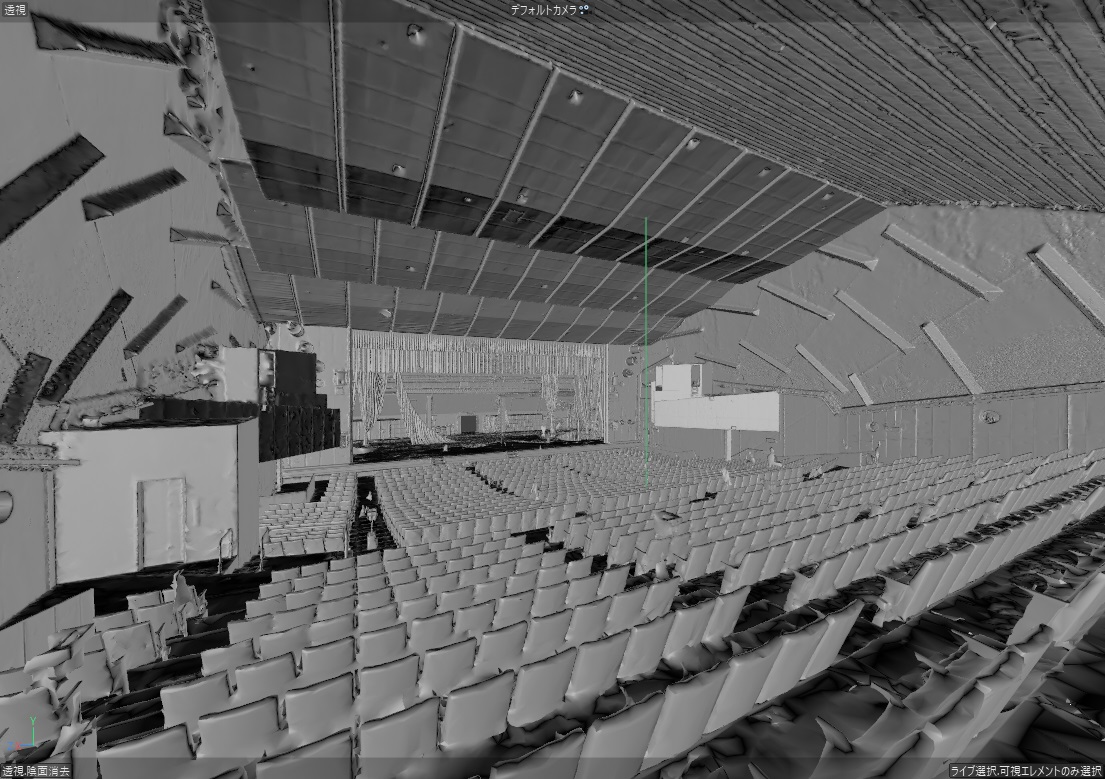 A signature piece of architecture reborn through digital technology.
Storing this information as digital data allows for new implementations tailored to the coming age of xR. Hovering a smartphone over the area causes the civic center to be reproduced in AR (augmented reality). We released this work and were delighted to receive feedback from people about their fondness for the building, as well as comments from people overseas and those physically unable to visit.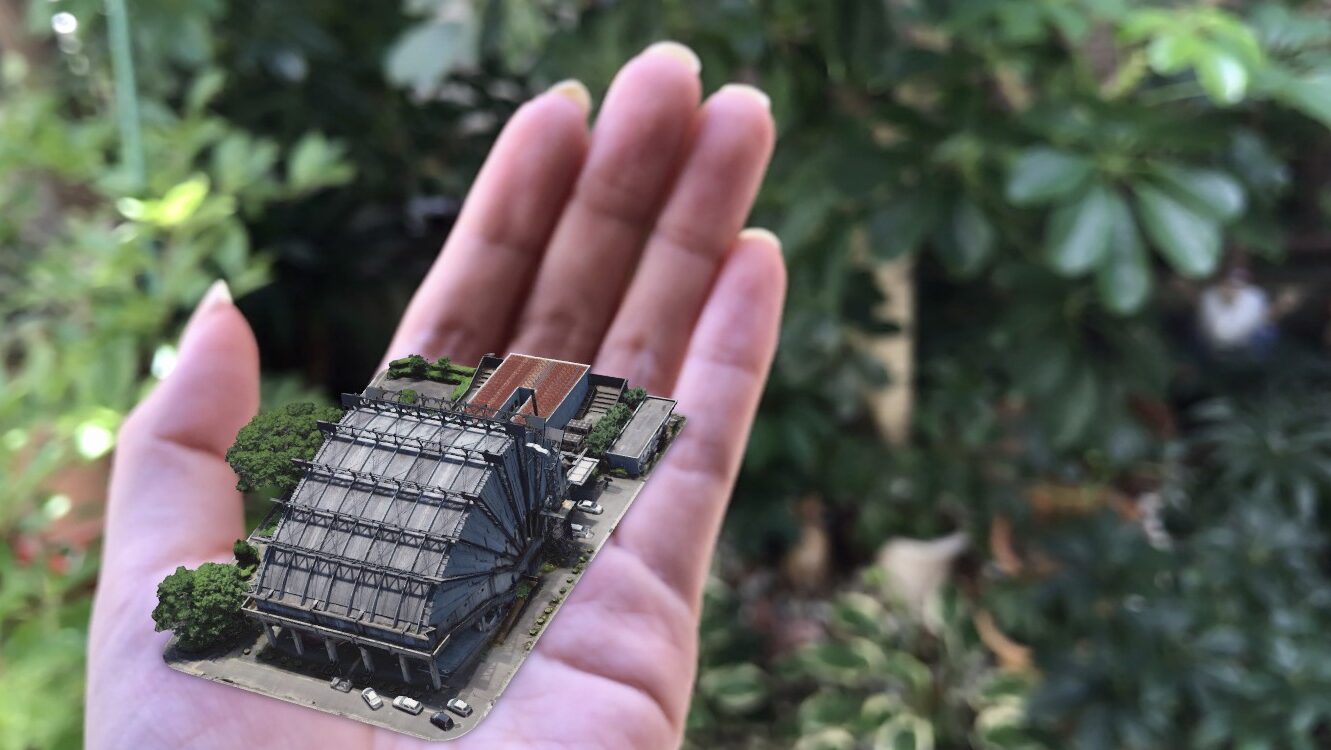 This AR implementation causes the civic center to appear in front of the user when they hover their smartphone.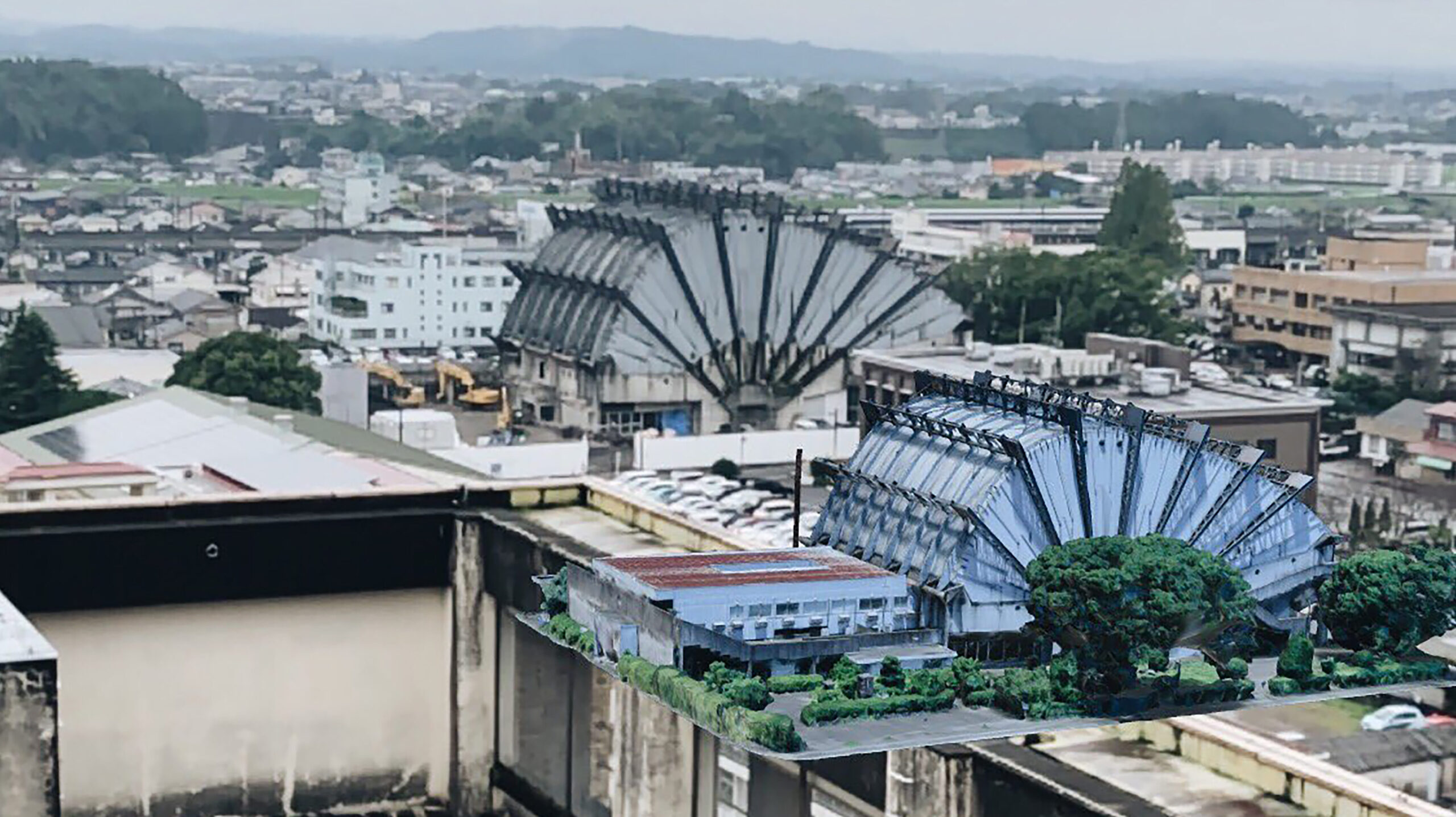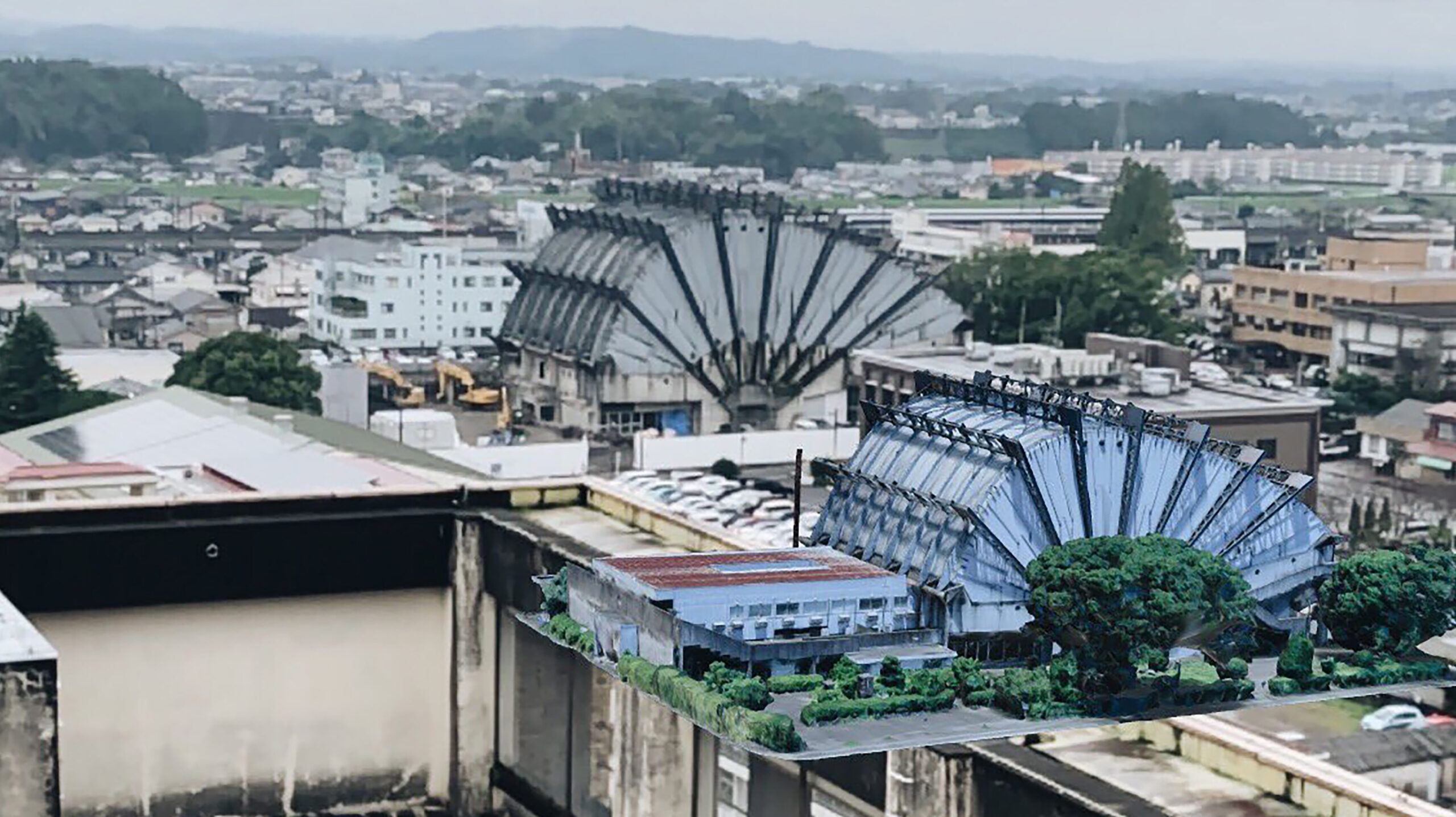 AR images of the two civic centers blend the virtual space with the real space as photographed by local residents.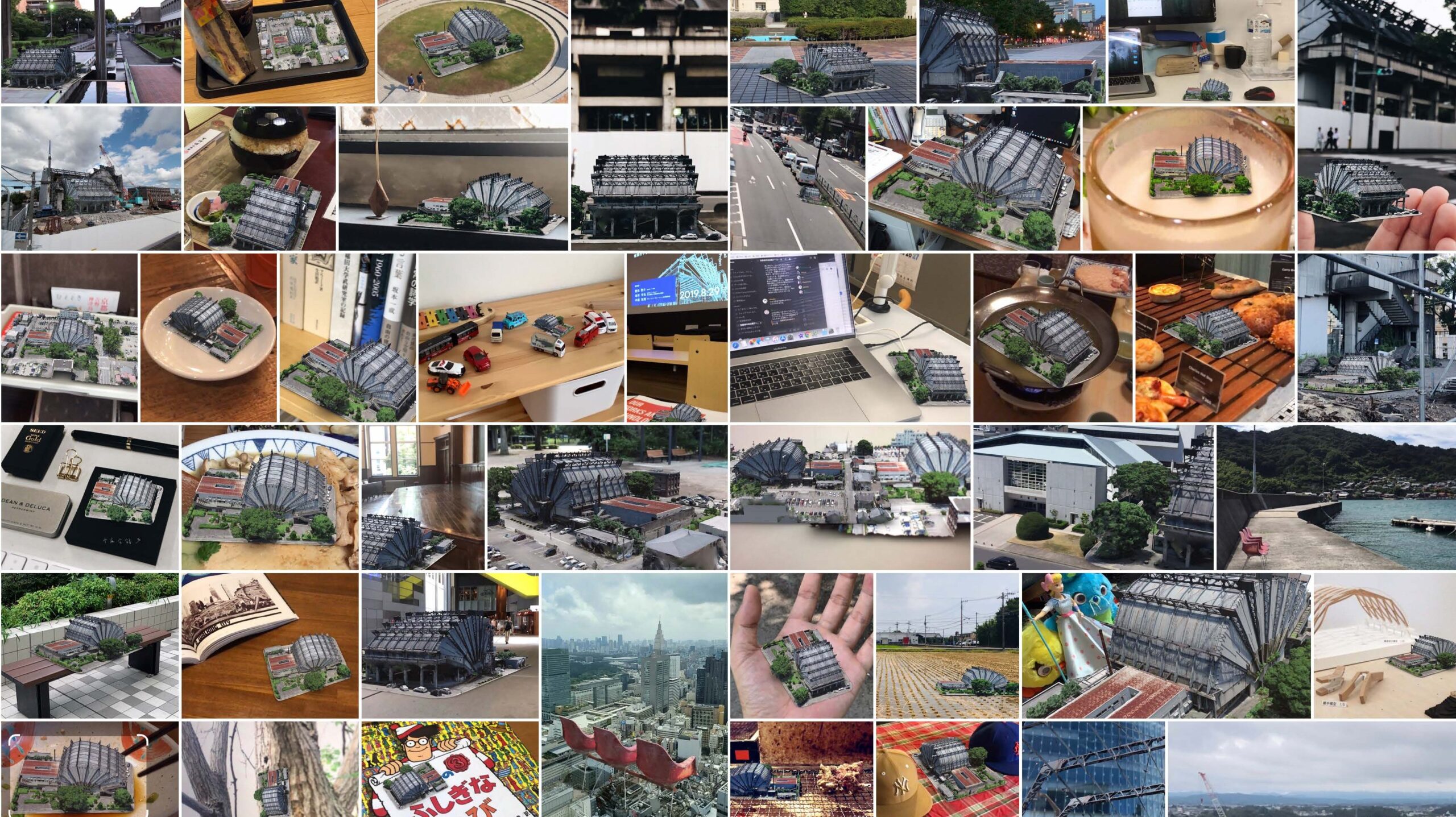 A wealth of photos were then uploaded to social media.
Enjoying the virtual civic center.
VR (virtual reality) allows visitors to feel as if they are actually visiting the center. By wearing VR goggles, users can see the virtual interior of the center in 360 degrees. The photographs submitted by local residents of the center can be viewed online in the virtual space, letting people recall the valued memories they formed at the center at concerts, coming of age ceremonies, wedding receptions, and more.
The virtual implementation of the civic center transcends the limitations of mobility, going beyond space and time to enable people to access it from anywhere in the world. In this virtual space that combines virtuality and reality, communication is fostered over the Internet, and people are once again congregating at the civic center.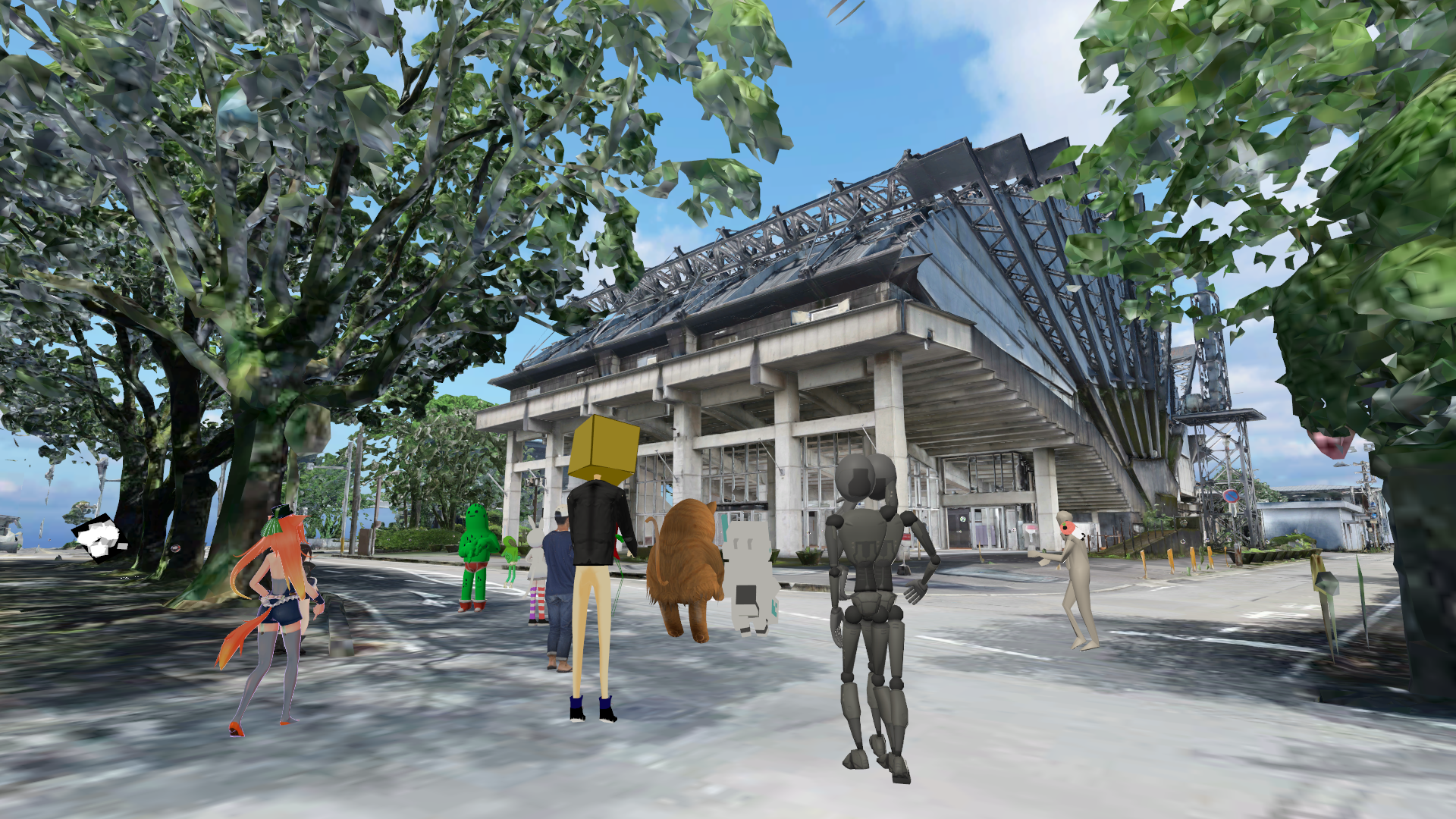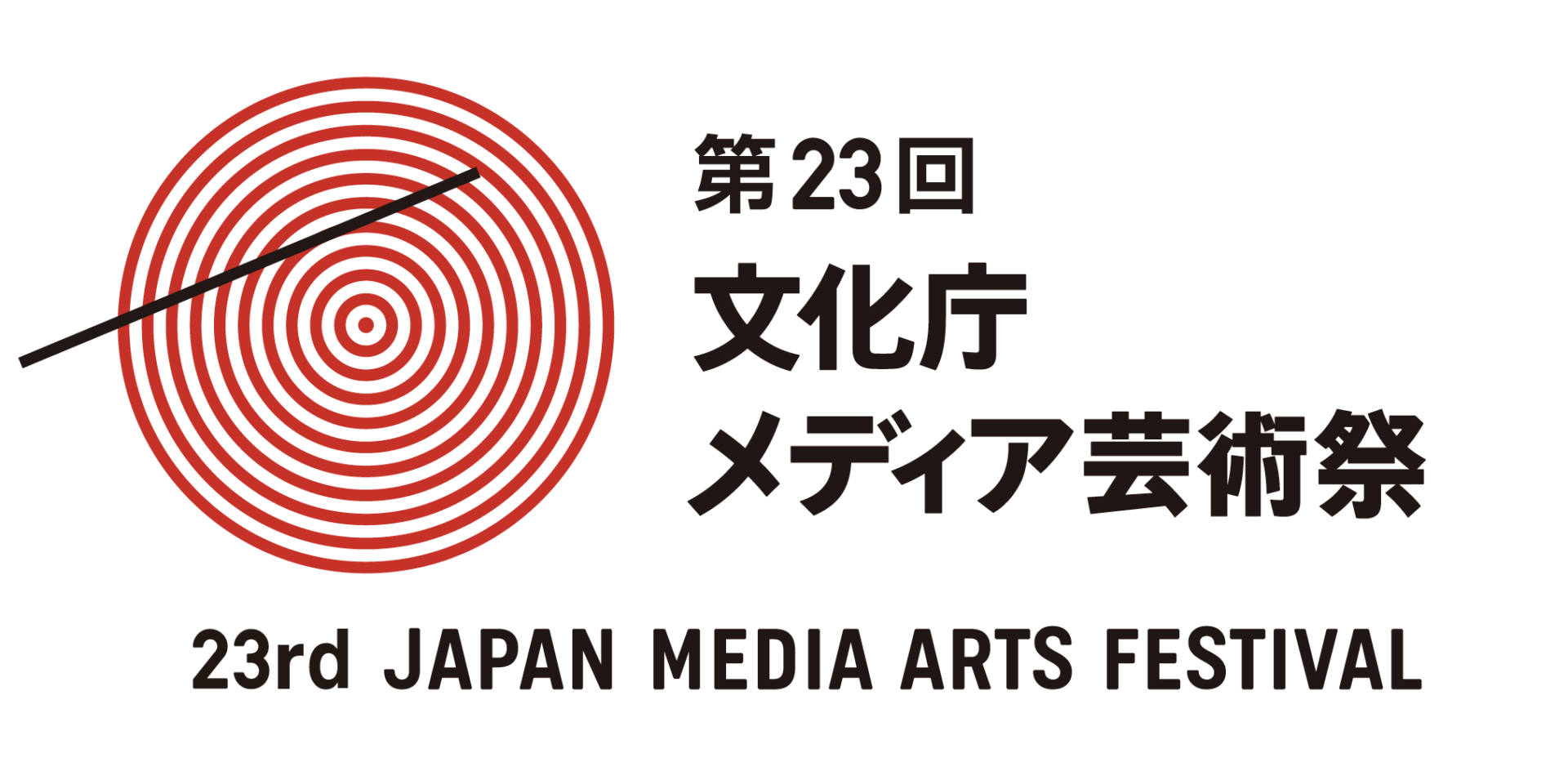 Awards
In addition to devising a means of recording the appearance of buildings, we have triggered a paradigm shift that treats architecture as something beyond material existence and brings it into the digital domain. This project was selected as a Recommended Jury Work in the entertainment section of the 23rd Japan Media Arts Festival.
---
[Project Members]
Planning and production: gluon
3D scanning: Kumonos Corporation
Photogrammetry, AR, VR production: Ryo Fujiwara (HoloLab)
Photogrammetry: Masayuki Nagasaka (Freelance CG Designer)
Drone aerial photography: Shosaku Ohtonari (Department of Social Design, Faculty of Engineering, Fukuoka University)
[Download point cloud data]
Point cloud data is released as open source so that it can be used for research and educational materials, as well as for free creative activities by creators.
>Click here to download.
*This data is licensed under a Creative Commons Attribution-NonCommercial 4.0 International (CC BY-NC 4.0) license. *Please use the hashtag "#3DDA # Miyakonojo Civic Center" to post your work created using this point cloud data.