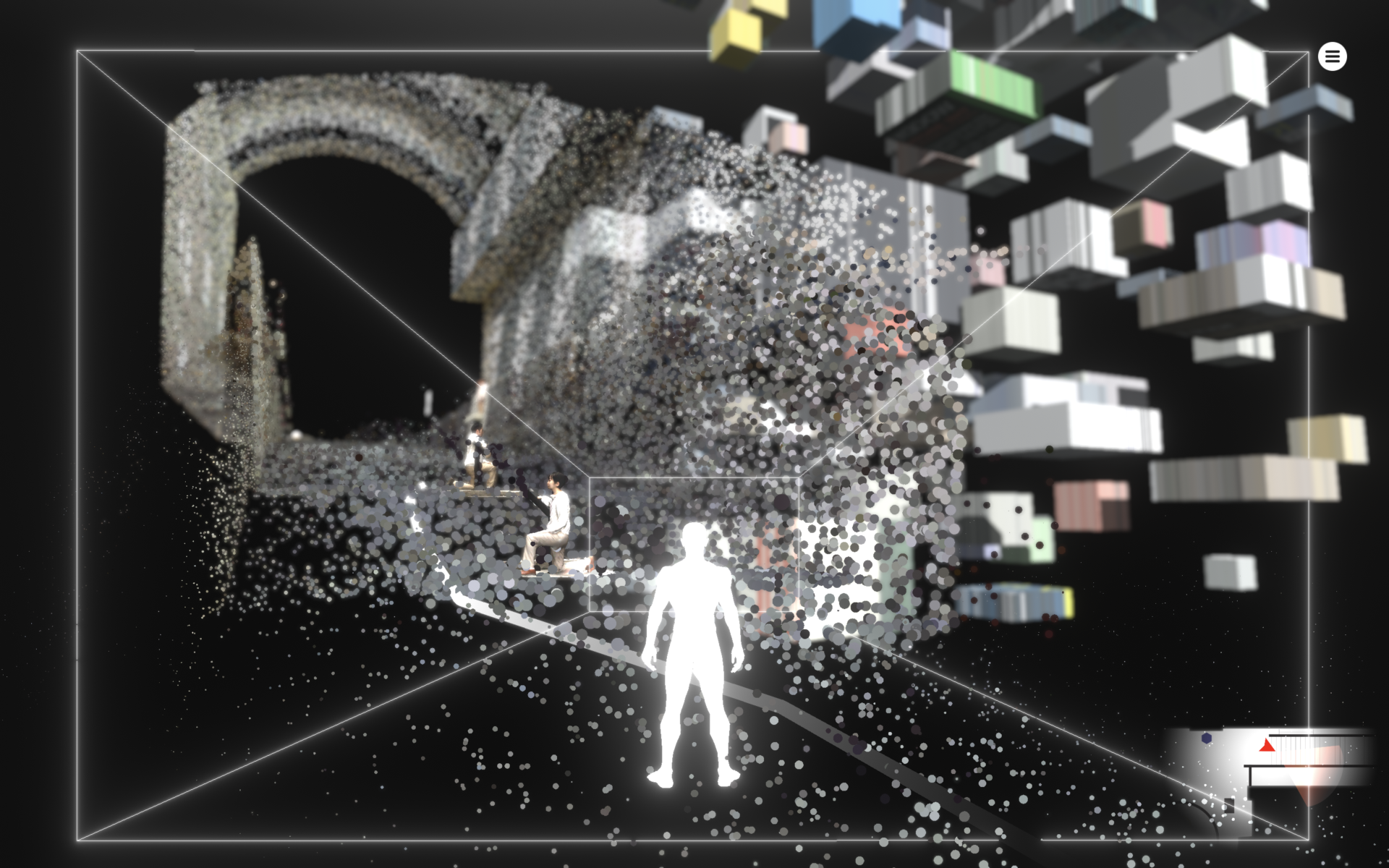 PROJECTS
Virtual Hatsudai
As part of the special exhibition at NTT InterCommunication Center (ICC), "The Museum in the Multilayered World: Welcome to the Hyper ICC", we created a 3D scan of the city district of Hatsudai, where the ICC is located, and explored new architectural possibilities in virtual space. The acquired point cloud data is reconstructed by the game engine as a "Virtual Hatsudai". This abstracted point cloud is created in real time by the visitors' field of view. It is in turn augmented through 3D data such as ambient environmental sounds, applying interactive movement responses to the point cloud, and other solutions to expand and amplify the space.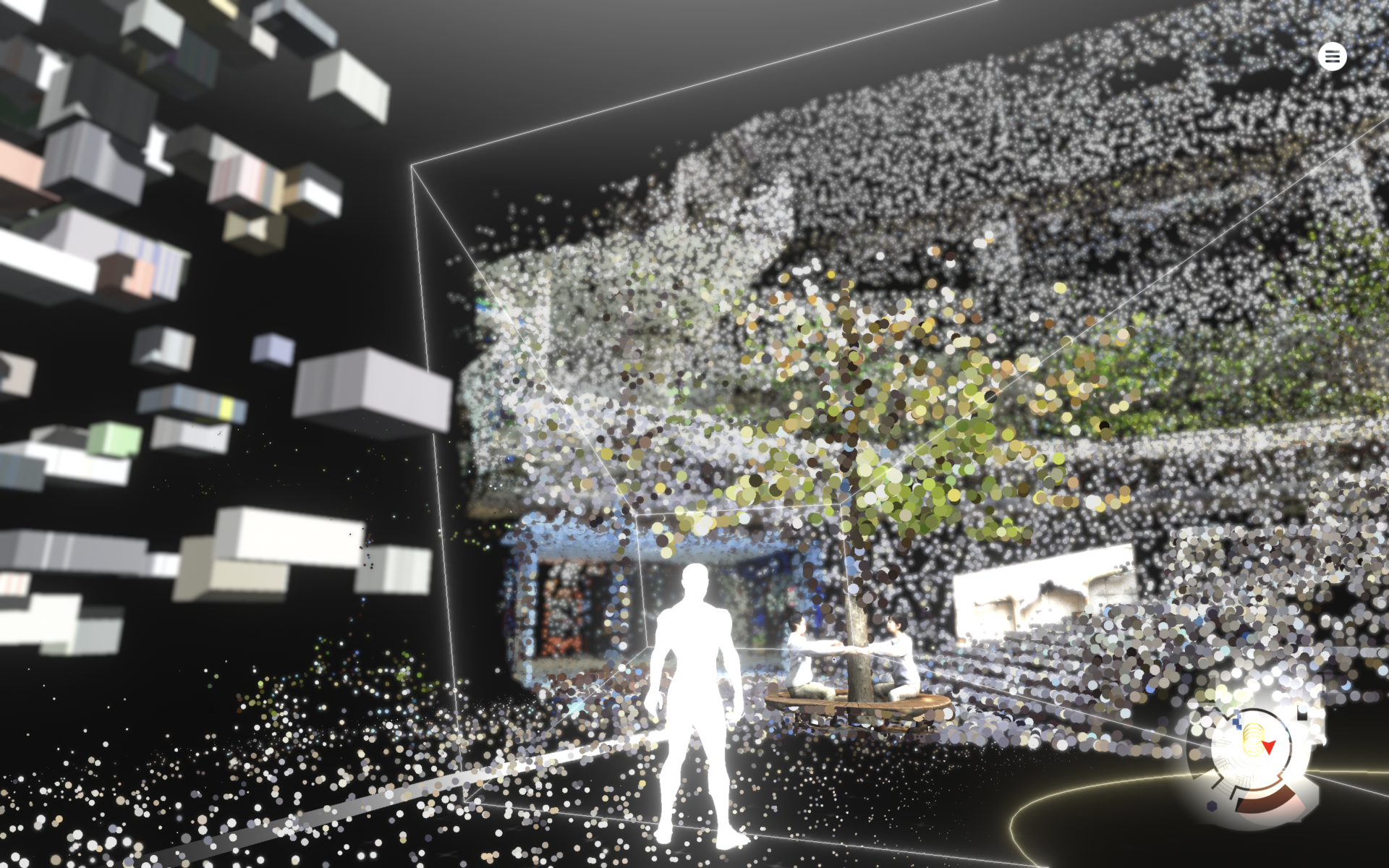 "Another ICC in the virtual space that exists in the layer between the real world and cyber space."
Co-curation: TANIGUCHI Akihiko, TOKISATO Mitsuru
Supervisor for 'Virtual Hatsudai' and 'Hyper ICC': Keisuke Toyoda (noiz)
Production of 'Virtual Hatsudai' and 'Hyper ICC': noiz and Masatatsu Nakamura
3D Data Measurement and Production: gluon
Website Production: UNIBA INC.
Organizer: NTT InterCommunication Center [ICC] (Nippon Telegraph and Telephone East Corporation)